The Analyst Observatory Proudly Presents
ANALYST RELATIONS FORUM 2021
14th December 2021

Online 9am PT | 12 noon ET | 5pm GMT
About the Forum
The annual Analyst Relations Forum discusses analysts' impact and the role analyst relations has to play in order to contribute to business success. If you are an analyst relations professional or an executive at an IT vendor we would love you to join the discussion and welcome you to our forum. The 2022 Forum is organized by the Analyst Observatory at the University of Edinburgh Business School.
With three presentations and breakout discussions, the forum is a unique opportunity to:
• Debate the ongoing transformation of analyst relations
• Network with technology analysts, analyst relations professionals, technology leaders
• Discuss the partnerships needed for AR transformation
The theme for the 2021 forum is:
"AR Transformation, One Year On"
In 2020 Gartner forecast that 40% of analyst relations functions would be renamed by 2025 to better represent the functions' objectives, impact and value. The 2021 AR Forum asked whether this meant AR turning into something else at those firms, or whether Gartner's forecast was incorrect.
A year on from Gartner's last prediction, has AR been revitalized thanks to firms investing in it? Or has it begun to fade into the background?
AR has the unique ability to decode and deliver messages from stakeholders to other members of an organization, but the claims of it becoming obsolete in some companies have divided professionals across a range of areas.  2021 Forum returns to this question with the benefit of a year's hindsight.
Vertical and horizontal integration are two classic growth strategies. Analyst relations is transforming in both directions. Horizontally, AR managers are incorporating new audiences such as academics, advisors, consultants, and industry thought leaders. Vertically, AR teams are providing more value to analysts and more value to their businesses.
Many AR programs are extending their reach to audiences beyond the classic analyst firms. Third Party Advisors (TPAs) stand out as a challenging audience that is hugely impactful and complex. While many tech sectors have two to three preeminent analyst firms, research shows that the TPA landscape is more uneven with nuanced regional variations. However clear patterns do emerge among TPAs and this insight is hugely informative for supporting client acquisition.
Analysts' oral and written comments can feely a dynamic process of business growth. Insights increasingly support activation, amplification, marketing, product management, sales engagement and social media. The value of different activities can show how maturing the insights portion of an analyst relations program can create higher levels of value.
"The AR Forum is a great event and one that is firmly on my calendar every year"

"As an AR Professional, the annual AR Forum is a valuable experience providing insight into industry issues, best practices and most importantly, a fantastic opportunity to catch up and engage with peers."

- Caroline Dennington

"The AR Forum is a much-needed event for AR professionals"

"The AR Forum is a much-needed event for AR professionals, especially for the many of us who run solo programs. I found lots of new ideas for doing things differently as well as validation of the things we are doing right. The networking and connections are invaluable."
-Robin Schaffer, UNIT4

"The AR forum had an impressive attendee list of AR professionals representing many of the leading IT companies across Europe"

"The forum covered interesting, relevant topics that are crucial to the successful management of modern day AR. The sessions encouraged the sharing of ideas and best practices. They also highlighted the value that analyst firms, both large and small, can bring to clients. In addition it provided a great networking opportunity. All in all a great event!"
-John Burton, EPAM Systems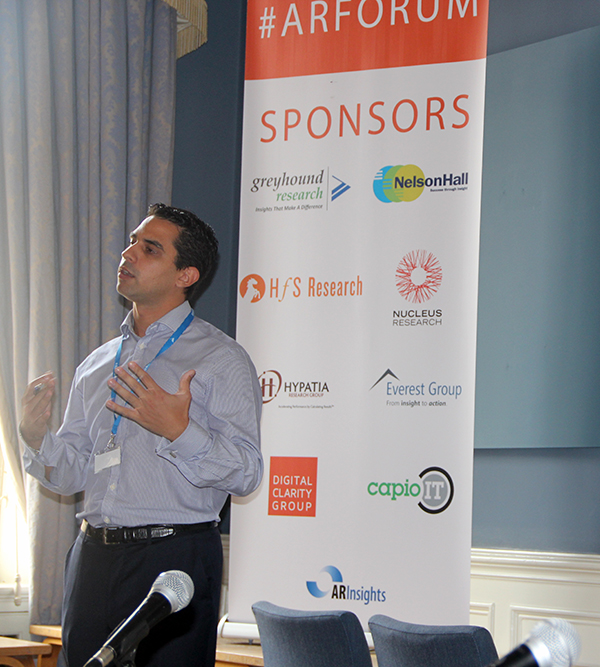 Event Program
The 2021 AR Forum will be hosted online. 
Bringing together the most forward thinking innovators in the IT Research and Analyst Relations Industry
The Analyst Relations Forum is the event for the Analyst Relations community organised by Kea Company. Each year the AR Forum is crafted with care to bring together an exclusive mix of people from across the world who are active in the Analyst Relations and IT Research industry.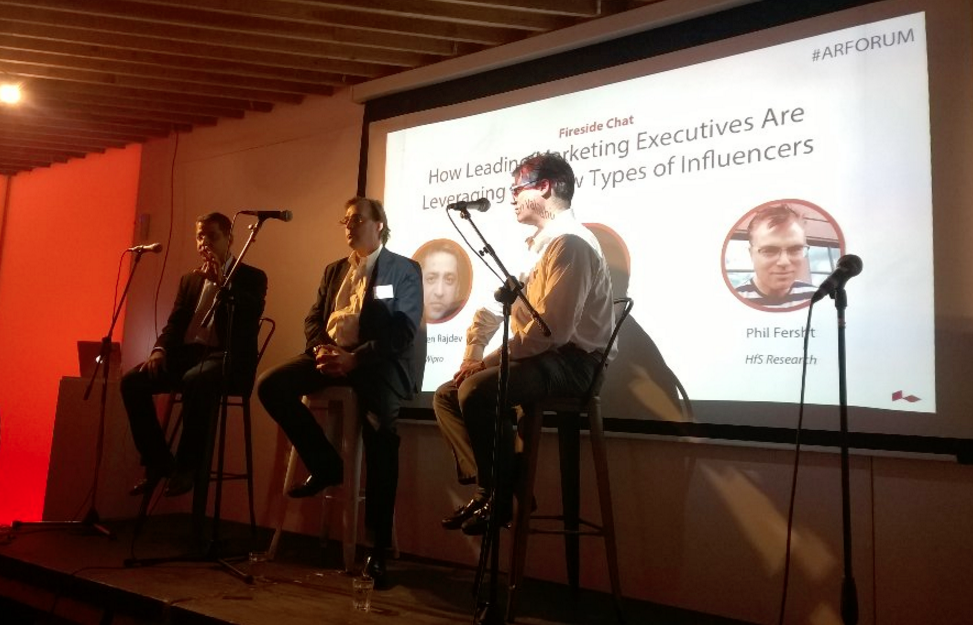 Interested in becoming a sponsor?
For any questions, please contact the Analyst Observatory by emailing:
emma at analyst observatory dot com